Bahrain Financing Company (BFC), the Kingdom's oldest and leading worldwide money transfer and foreign currency specialist has reached a significant milestone with the opening of its branch in Mall of Dilmunia today at 10am. The new branch in Galali further reinforces BFC's position as the exchange with the most extensive branch network in Bahrain.
The branch was inaugurated by BFC's General Manager – Retail, Mr. Deepak Nair along with CEO of Mall of Dilmunia Shaikh Mohammed Duaij Khalifa Al Khalifa in the presence of other BFC and Mall of Dilmunia officials.
The branch is conveniently located in the Lower Ground floor of Mall of Dilmunia next to the Tamimi Markets.  It will be open to customers from 10 am to 10 pm, seven days a week, offering BFC's diverse range of fast and reliable international money transfer products with a choice of over 40 global currencies to buy or sell at market leading exchange rates.
Commenting on the branch opening, BFC's General Manager – Retail, Mr. Deepak Nair said, "We are committed to opening strategically located retail branches across Bahrain to ensure customers a hassle free and convenient money transfer experience to their family back home. This branch opening has been challenging and equally exciting to make it a reality during this pandemic. We will continue to reach our customers and provide them with state-of-the-art financial services in line with our vision of being the trusted remittance and FX brand."
You can now download the new BFC App for free on the App Store, Google Play or Huawei AppGallery.
The new branch currently makes BFC retail network counts to 50 branches across the Kingdom of Bahrain and specializes in sending money around the globe safely and quickly to over 46,000 locations in 30 countries. Its global reach is extended to over 200 countries through its partnership with MoneyGram an international remittance company.  With Smart Money, the online money transfer service of BFC, you can now send money online to over 150 countries. BFC is the leading provider of foreign currency exchange in Bahrain and customers can buy or sell foreign currency at the most competitive rates in the market from any of the BFC branches.
BFC started in 1917, trading in gold bullion and continually growing its services. In 1970's BFC entered the remittance market, giving the fast-growing expat community the opportunity to send their hard-earned money home.
For more information, please call us on +973 1722 8888.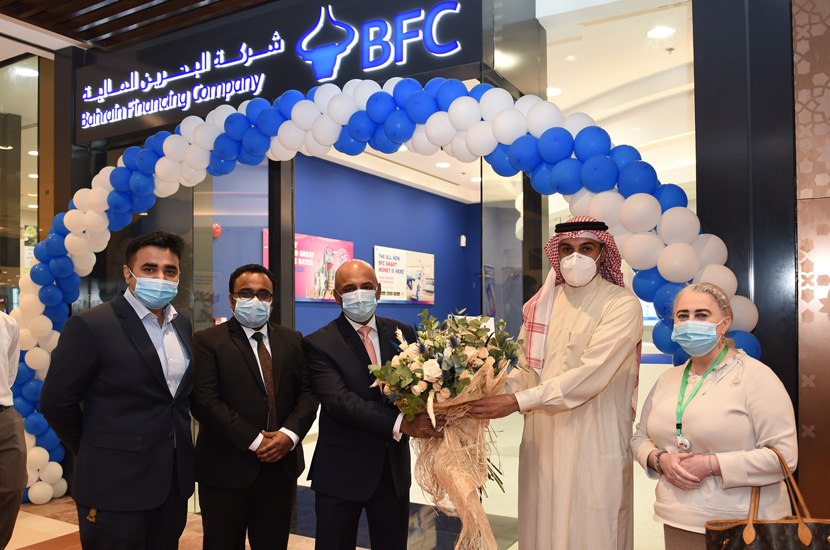 About BFC
Get to know BFC. Learn more about our history, services, our core values and more!
Read More
Contact Us
We'd love to hear from you, so feel free to get in touch with any feedback or a query and someone from our team will get back to you.
Contact Us